So, here it is - the page of all pages. This specific page is designed to not only embarass freinds and family, but also to serve as a reminder to everyone (the world) what you all used to look like; so here goes:
Well this one surely has to be the most embarrasing picture. It was taken on my 5th birthday, which means it was taken on May 4th 1980.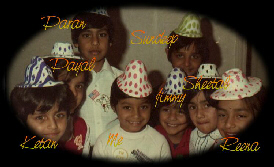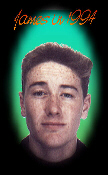 What a difference four years and a shave makes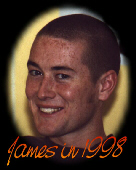 Why not visit his Webpage? It's great for all you HIP-HOP fans. Click here to go there, alternatively, E-Mail James by clicking his name.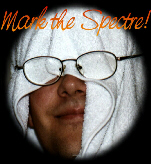 Well Mark, I did warn you that if you didn't give me a descent picture of yourself that I'd have to use this one...the luck of the Reg has FINALLY run out. If you send me a "normal" photo of you, I will consider publishing it.
If you would like to write to Mark please click his name.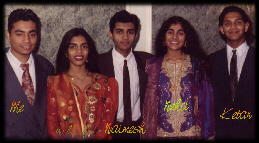 The above picture with me and my cousins were taken I think in 1996 or '97.

<<< And so the story continues... Deep must have been a couple of years old here. On the right, a picture of Anay & Deep at a New Year's Eve party >>>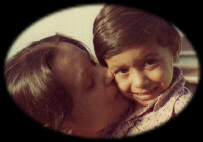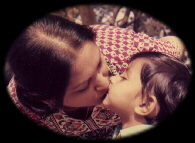 <<<<<< Mum & me on the far left. After telling me I was adopted (lies), felt sorry for me.
<<< Auntie Uri showing some affection.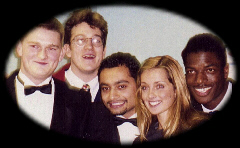 This picture with Louise was taken at our Students' Union Christmas Ball. Click the image to find out who the other members of the Execuitve at SISU are - please disregard the ghotee, it wa a phase I went through >>>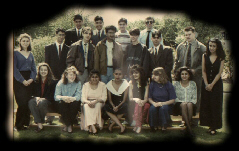 <<< This picture was taken in 1992 - the year in which some chose to stay on, or go their separate ways.
Click on the image to put the names on the faces.

Look out for some more pictures soon to be added here - watch this space. If you were at Heston School between 1986 - 1992 and would like to publish some pictures onto this site, please let me know.