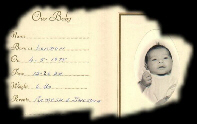 Well, where shall I start....? I was born in England at the West Middlesex Hospital (West London) on May the 4th 1975. Weighing in at about 6lbs, I was the first born in the family. Naturally, as a nipper (apparently) I was spoilt as hell! In 1976, I moved to India where we stayed for 3 years. >>>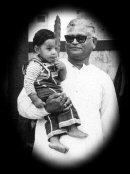 <<<On the left is a picture of my late Grandfather. I think this was taken on my 1st birthday. I don't have many recollections of my nipper years in India at all, except for this picture below, where I am wearing my 'JEMISH' T-Shirt which was given to me by my aunt Uri >>>>>>>>>>>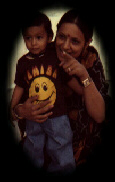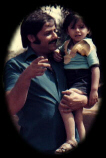 <<<This picture of my late Uncle & I was taken in India just before I left to come back to England. It was taken in 1979.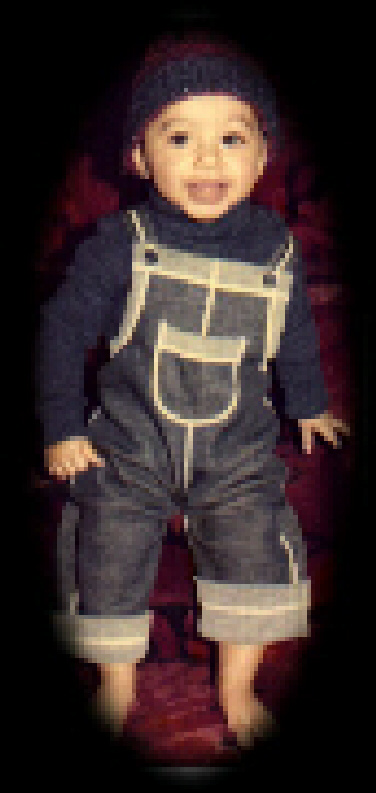 <<<LONDON
On my return, I started school at the Heston Nursery, on Heston Road, in Hounslow. This picture was taken without my consent; had I have known, I would have asked my Uncle not to take the picture of my turn-ups!!! How rude. Oh by the way, great retro carpeting!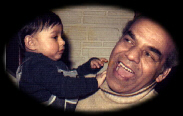 <<<The picture on the left with my other late Grandad, was taken on the same day as the one above - well it must have been, I'm wearing the same clothes, minus the hat! It looks like I'm trying to slap him, sorry Gramps!!

<<<This was taken at Cub Scouts. In 1982, I started my middle school at Heston Juniors. After 4 years there, I went on to Heston Community School where I stayed until 1994. Later that year, I was accepted in Southampton Institute to do a degree in Media with Cultural Studies. I am now in my final year there and am not looking forward to graduation - well, would you? It would mean an end to all those baked beans on toast dinners!!!
This is a picture of Uncle Jay, Auntie Uri, Deep, Sonal & Binoy. All the pictures were taken in 1997/8. Click their names to mail them.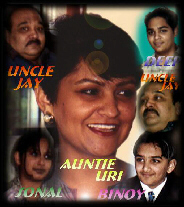 This is a picture of Dad, Mum, me & Tim. Most of the pictures were taken in 1997/8. Click the names to mail that person.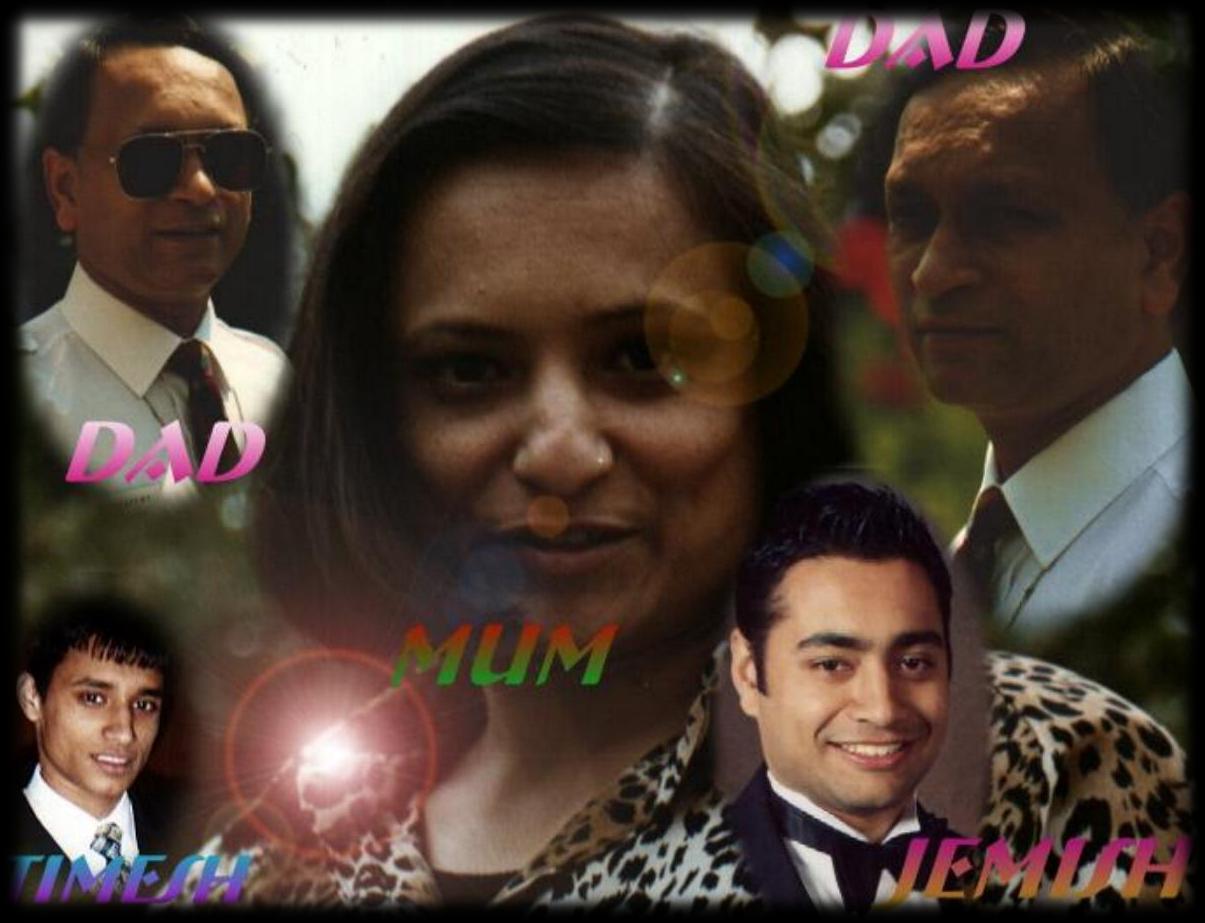 Keep an eye out for an updated version of pictures soon to arrive. The family waits in anticipation...Click on the Photo Album section to see other friends and family making a spectacle of themselves...